Monitor & control your brewing process.
BierBot Bricks software is designed to support all steps of the brewing process from mashing, to fermentation, to lagering – and even storing recipes and brewing logs. Works on PC, Mac & smartphone (Android/ iOS).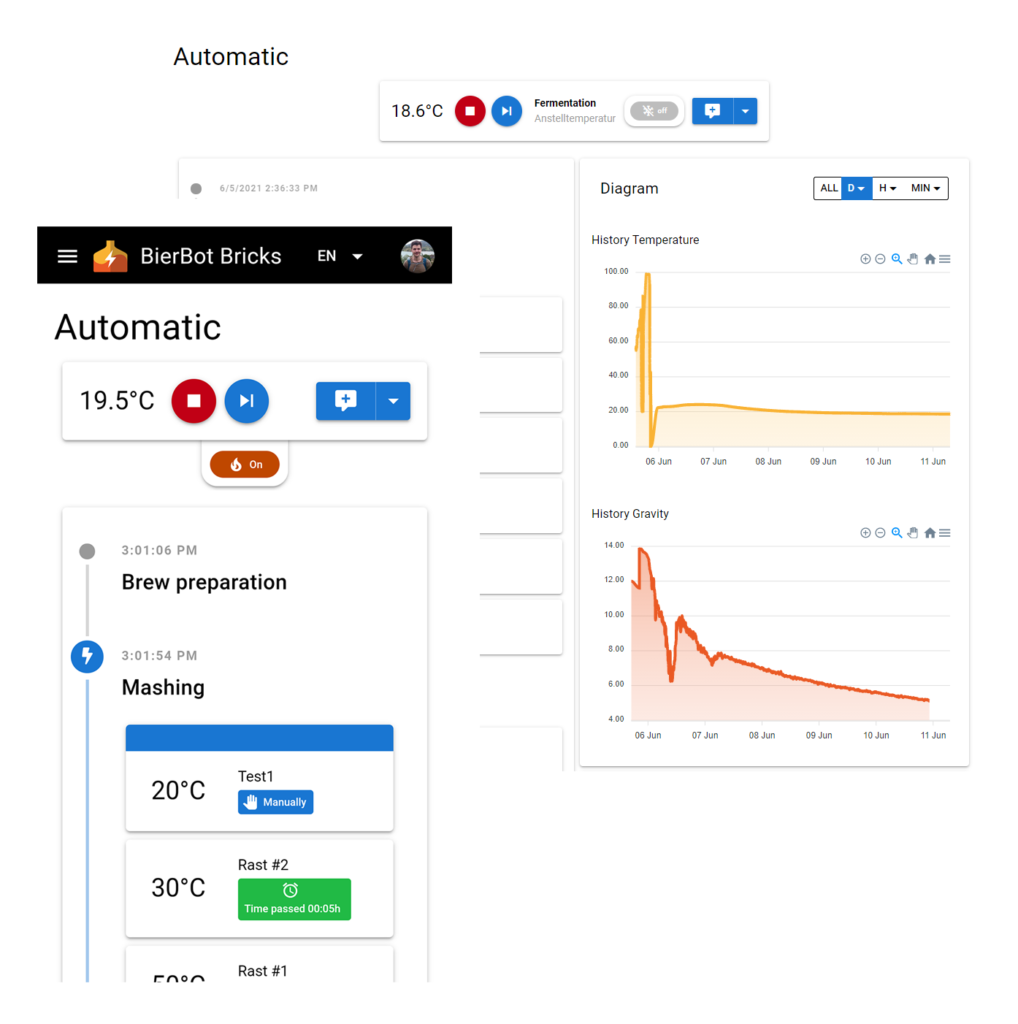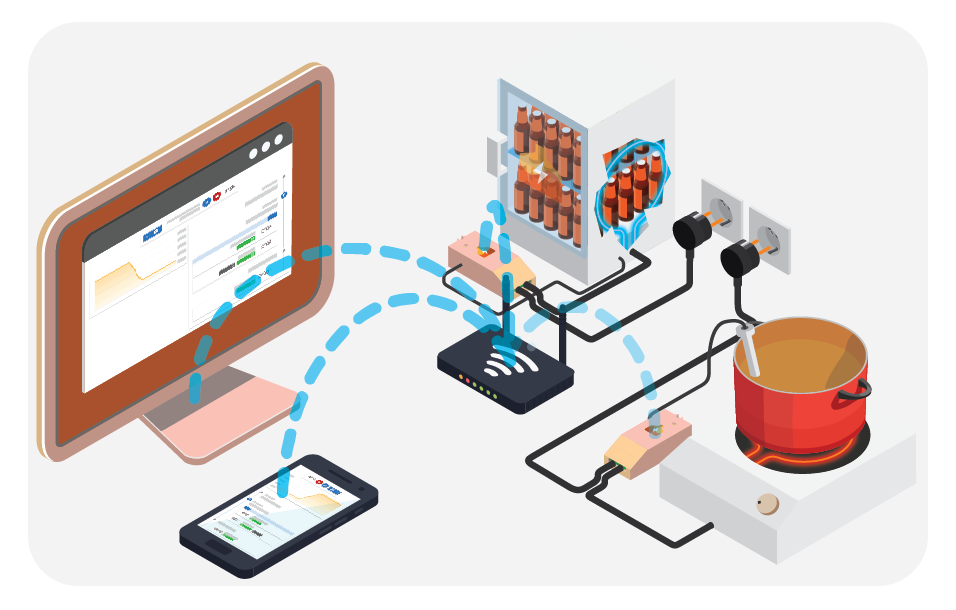 Built your brewery - Brick by Brick
One place for your brewing hardware
The BierBot Bricks software is an open platform. Aside from the official Brick – which can be used for controlling mashtuns, fermenters and pumps – you can also add more devices:
BierBot Temperature Controller
Meet the hardware: The BierBot Brick.
The BierBot Brick offers one relay and one temperature sensor. Connect it to your brewery to control and measure temperatures,  pumps, and other equipment.
Specifications:
Input: 100-240V @ 50/60Hz, 15A
Output: 100-240V @ 50/60Hz, 15A
1x Relay
2.4GHz WiFi 802.11 b/g/n
DS18B20 temperature sensor
CE certified, RoHS certified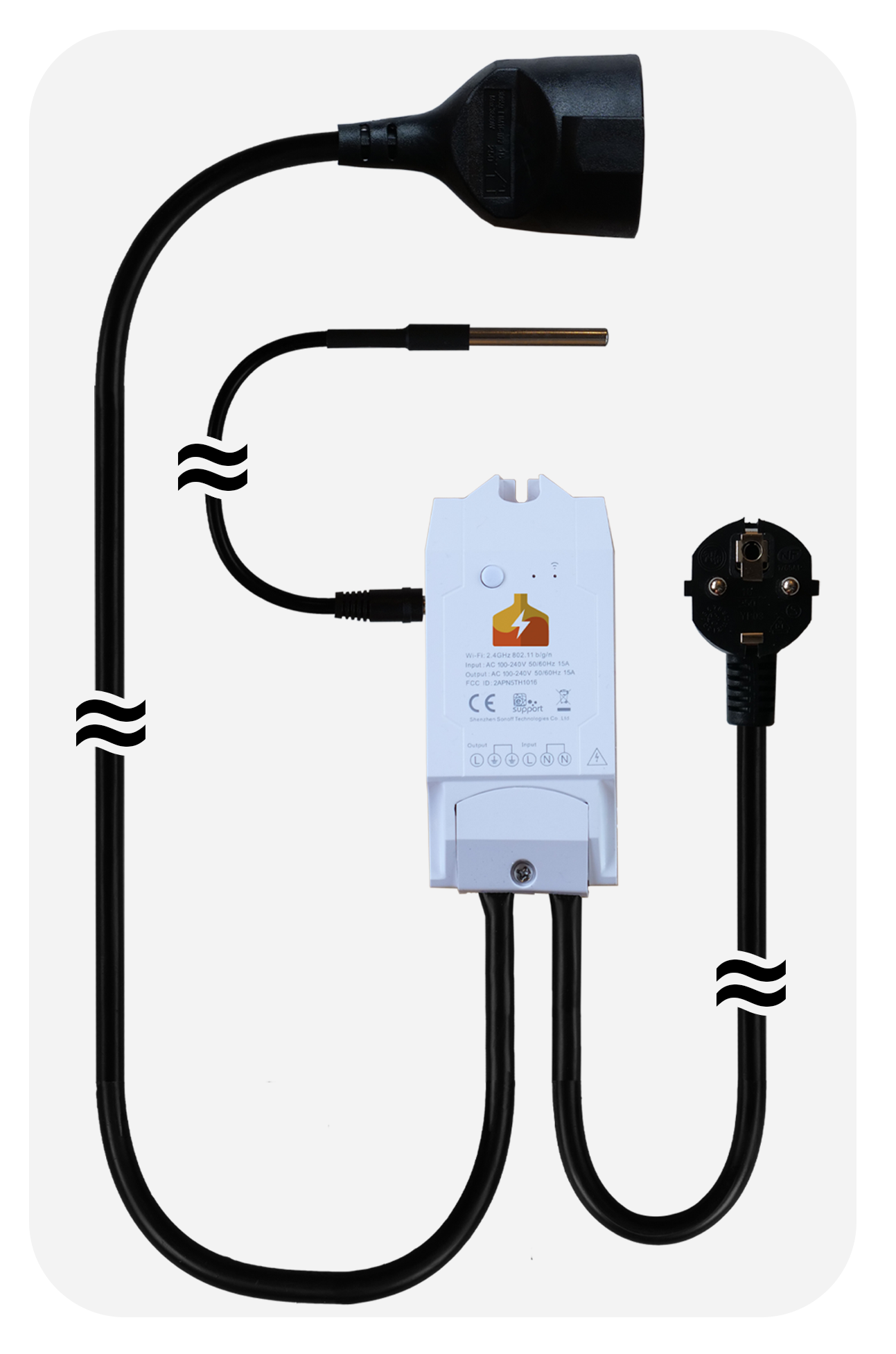 Trusted by homebrewers across the globe since 2014.
"The BierBot Brick helps us to brew great beer and get totally shitfaced at the same time."
"Brilliant concept and very easy to use. Building a Brick was a cost effective way to add temperature monitoring and control to our brewing process."
It's really fun! Had not expected that one can get out so much for my HERMS plant with BierBot Bricks. I really like it 👍